Midsomer Murders, the Sinodun Players and the world of theatre…
The search for a theatre…twice
The first search was a home for the Sinodun Players, of which John was an active member. Little did he know the day he set eyes on the Corn Exchange that he was in for a 3 year programme of building, fundraising, and cajoling friends and residents to provide their services for free.
In 1978, Wallingford Theatre was opened by Sir Peter Hall and the rest, as they say, is history.
The second search came in the form of Brian True-May's daughter, hunting a theatre location for 'Death of a Hollow Man', the 2nd episode of the first series of Midsomer Murders.
After some clever rescheduling, John made the theatre available, provided a dozen people to perform on stage and an audience of 150. It was very sticky managing the 10 day over-run. No wonder the production team came back asking John if he was interested in working with them on a more regular basis!
Death of a Hollow Man
John's career as a Midsomer Murders 'Supporting Artist' entails over 60 performances spanning more than a decade. Supporting Artists, he explains, are a bit like the wallpaper "you don't notice when they're there, but you notice when they're not!" They are the passers-by, SOCOs (scene of crime officers), policemen, milkman, postman, nosy neighbour, undertaker, and people in pubs, restaurants and attending the village fete. Perhaps his most memorable experience was as Joyce Barnaby's dance partner in 'Hidden Depths' – "there we were, all in DJs and ball gowns dancing to 'Rock Around the clock' when I had a tap on my shoulder"
Neil vs Nettles
John has worked with John Nettles and the new Barnaby, Neil Dudgeon, who will hit our screens in March. Will things be different from what we're used to? Initially maybe not, but John is pretty sure that Neil will develop his own character over time. We watch and wait!
Sustaining one of the only self-funded theatres in the UK
The original conversion of the CornWallingford Corn Exchange Exchange to a theatre cost around £25,000 - all from donations, sponsorship and fund raising added to the generous donation of time by local builders, solicitors and designers, as well as a group of enthusiastic volunteers willing to get their hands dirty. Ticket sales provide almost all of the funding to make the theatre viable. An active programme of shows and films specifically chosen to guarantee regular audiences is the key to success.
Keeping a theatre going in the very attractive, but small market town of Wallingford isn't easy. It is the result of community spirit, years of hard work from enthusiastic volunteers and the ability to embrace change.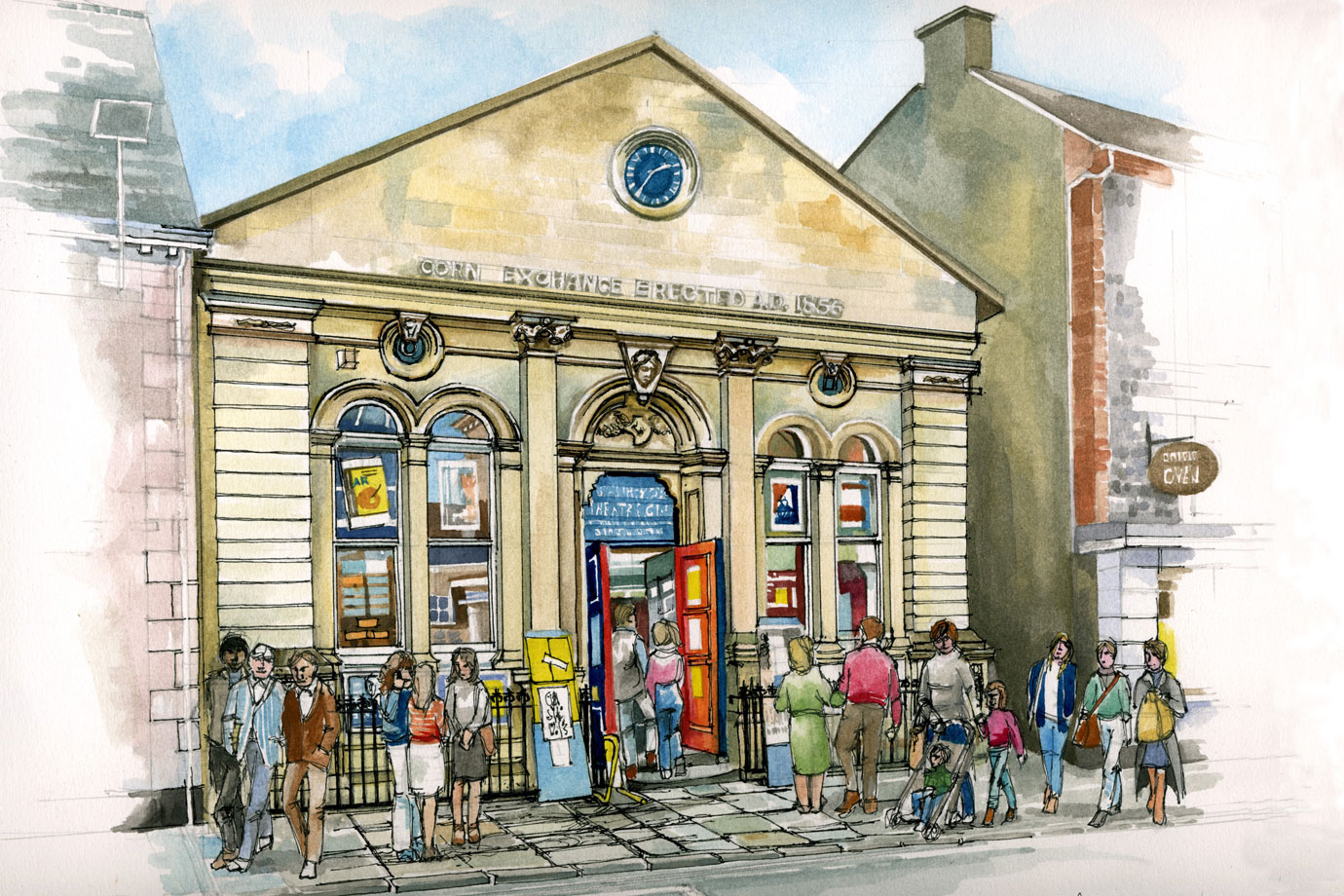 South Oxfordshire – is it really Midsomer?
John feels that South Oxfordshire mirrors Midsomer County in many ways. Having worked, amongst others, in Dorchester, Cholsey, Thame, Warborough, The Haseleys, Watlington, Lewknor and obviously Wallingford, he is well qualified to take a view. "Picturesque scenery, quaint buildings, church turrets and village greens – yes, this is Midsomer". Knowing his list of Supporting Artists so well, he says, "yes – and some of the people too! ".
Wonderful Wallingford
Wallingford has been John's home for many years. What's its appeal for visitors? "It's got everything. A prestigious history. It's an attractive town architecturally and is on a beautiful stretch of the river. And, of course, it has a wonderful theatre and cinema."