DID YOU KNOW?
Victims have met their bizarre ends via a candlestick, an arrow, a slide projector, a doped horse, poisonous frog, a Celtic spear, liquid nicotine, toxic fungi, hemlock, vintage claret and King Neptune's trident.
DID YOU KNOW?
Total people to die in Midsomer before their time is 277 - and the most dangerous village is Badger's Drift - which has the highest death toll.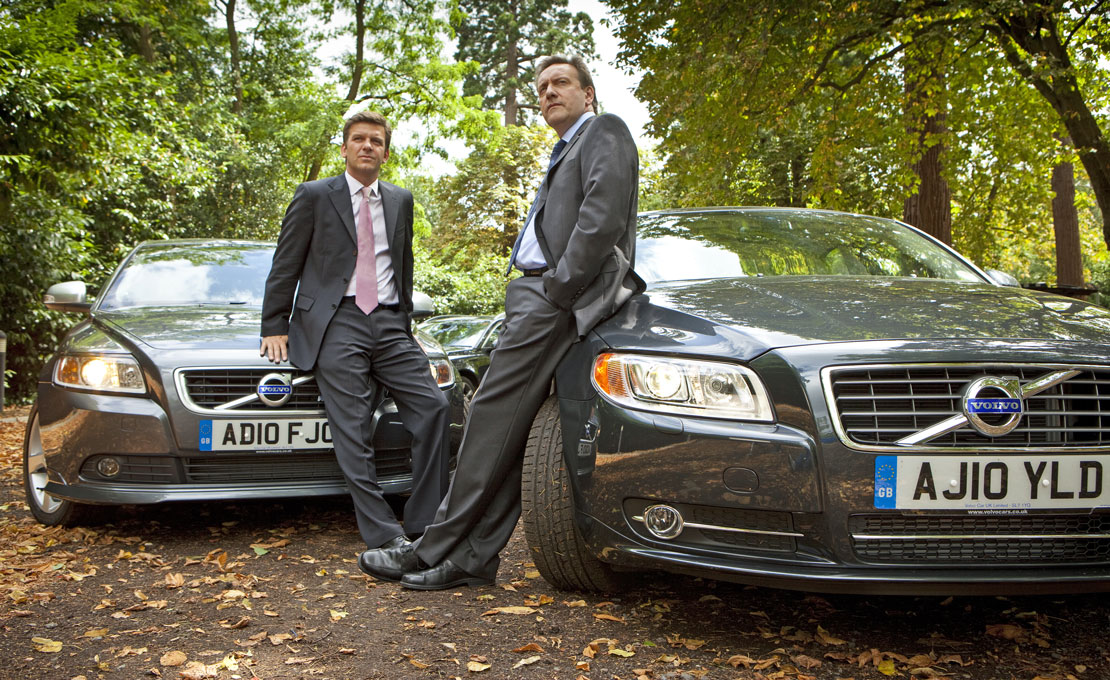 DID YOU KNOW?
Even if an episode has been filmed in driving rain, when it comes to the edit, the technicians can lay on 'sunshine' to ensure that it will always be Midsomer and that the villages, churches and village greens remain bathed in the appropriate season.
DID YOU KNOW?
Orlando Bloom, Suzi Quatro and Jenny Agutter are among the many famous faces to appear as characters in Midsomer Murders.
In France the series is aired under the name Inspecteur Barnaby.

Each two-hour episode takes five weeks to film and averages three deaths.

The haunting theme tune is played by Celia Sheen on a theremin. The instrument was invented in Russia in 1919 by physicist Leon Theremin.

Up to and including episodes 1 - 8 of series 14, the Midsomer Murders death toll is 246 murders; twelve accidental deaths, eleven suicides and eight deaths from natural causes.

The 14th series of Midsomer Murders marked the introduction of the new DCI, played by Neil Dudgeon, and his wife Sarah, played by Fiona Dolman. Tamzin Malleson joined the series halfway through as the new pathologist, Kate Wilding.

Midsomer Murders is one of the most popular drama series on the television and is shown in over 200 territories worldwide. Ratings have never dropped below 6 million, even when John Nettles quit the show.

The very first murder in Midsomer is when Emily Simpson is hit over the head with an iron bar, breaking her neck, and she is then dragged to the bottom of the stairs by the murderess Katherine Lacey. It is then suggested that Emily committed suicide. Actress Emily Mortimer also starred in this first episode and dies in a suicide pact by shotgun.

Series 17 saw 12 locals strangled, 13 poisoned, 16 drowned – including one in a vat of soup! – four killed by bow and arrow attack, and six decapitated.
Scriptwriter Anthony Horowitz suggested the title of Midsomer Murders for the television series.

Cast and crew have eaten approximately 212,073 breakfasts and lunches in over 80 episodes.

Popular locations used for filming are Brightwell Baldwin, Brightwell-cum-Sotwell, Chenies, Thame, Great Haseley, Haddenham, Hambleden, Latimer, Little Missenden, Long Crendon, Nether Winchendon, Nettlebed, Peppard, Stanton St John and Worminghall.

Caroline Graham's book, The Killings at Badger's Drift, inspired the series. It was published in 1987 and was voted one of the top 100 crime novels of all time by the Crime Writers' Association.

Sykes, Barnaby's dog is trained by Gill Raddings after she took him in as a stray in 2004, and he is already something of a star. He's seen doing the ironing, cooking and even mowing the lawn in the award winning ad Every Home Needs a Harvey. Sykes was also seen collecting Peter Kay's newspaper in a John Smith advert, and episodes of Doc Martin and Casualty.

In the hard winter months, the cast have learned to suck an ice cube before any dialogue, this then hides the frostiness of the outside atmosphere. As the ice cube melts their breath becomes transparent, which works particularly well if the episode is set in a summer barbecue.

Filming is already under way for the 18th series with plots including bodysnatching, competitive cycling and the sighting of UFO's over Midsomer County.